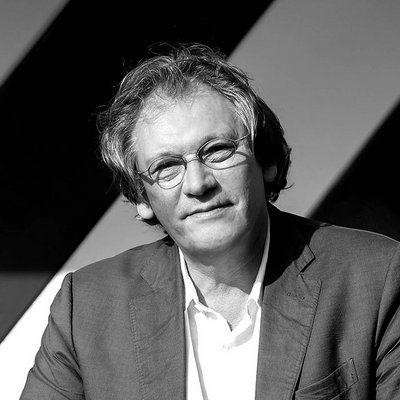 Jo Coenen (Heerlen 1949) graduated in architecture & urban planning from the Eindhoven University of Technology in 1975. In 1979 he set up his own office in Eindhoven which 10 years later he moved to Maastricht to work on the Céramique master plan. After another 10 years he opened a branch in Berlin, followed by other studios in Luxembourg, Amsterdam, Milan and Bern.
In parallel with his studies and researches in Central and Southern Europe, Coenen has designed many architectural and urban development projects, of which the NAi in Rotterdam, the KNSM island and the library in Amsterdam are the best known.
From 2000 to 2004 Coenen was Chief Government Architect of the Netherlands. From 2013 to 2020 Jo Coenen is director and supervisor of IBA Parkstad, a laboratory for innovative projects for the development of the Parkstad region in the south of the Netherlands.
Coenen was granted an honorary doctorate by the Open University of the Netherlands (2007), an Honorary Fellowship of The American Institute of Architects (2009) and the 'Royal honour of Knight of the Order of the Netherlands Lion' (2014) for his vital contributions to the field of architecture and urban design.