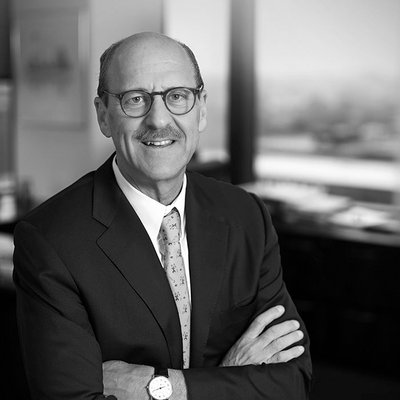 David H. Perlmutter, MD, is the Spencer T. and Ann W. Olin Distinguished Professor, Executive Vice Chancellor for Medical Affairs and Dean of the School of Medicine at Washington University in St. Louis.
He is an international leader in academic medicine and known for his research on alpha-1 antitrypsin deficiency (ATD), a genetic disorder in which accumulation of misfolded proteins can lead to severe liver damage, and for development of drugs that act on the autophagy mechanism to slow age-dependent degeneration.
Perlmutter was trained at Children's Hospital of Philadelphia and Boston Children's Hospital and has been on the faculties of Harvard Medical School, University of Pittsburgh and Washington University. Prior to his current position, he was distinguished professor and chair of the Department of Pediatrics at University of Pittsburgh as well as physician-in-chief and scientific director of the Children's Hospital of Pittsburgh of the University of Pittsburgh Medical Center.
He has authored more than 200 scientific publications, holds nine U.S. patents or patent applications and is a member of the National Academy of Medicine.